Hackberry (45cm+)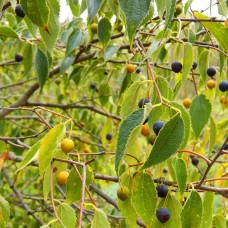 Availability
Availability is based on anticipated survival and growth, actual availability may change due to variations in stock development during the growing season.
Please check back regularly for product additions.
Warranty
We warranty our seedlings, trees and shrubs to be true to name and to be healthy at the time of pickup or shipping. Concerns must be expressed at the time of receipt. Our total liability is limited to the purchase price of the seedlings only.
Attributes
Pot Size
3 Gallon
Hackberry
Celtis occidentalis
9 to 15 metres (30 to 50 ft)
100+ years
Appearance: The Hackberry features leaves shaped like spearheads, approximately 2–4" and 1½–2" wide, arranged alternately along the twigs. Small teeth edge at least the upper half of the leaf. The Hackberry has a growth pattern that resembles the elm--without the susceptibility to disease.
Site and soils: The hackberry grows well in acidic, alkaline, loamy, moist, rich, sandy, well-drained, wet and clay soils. It has some tolerance for both flooding and drought.
Rural plantings: Most often used as firewood though it is occasionally used for inexpensive furniture construction.
Urban settings: Often used as a shade tree in urban environments due to its drought tolerance and size.
Native to: North America